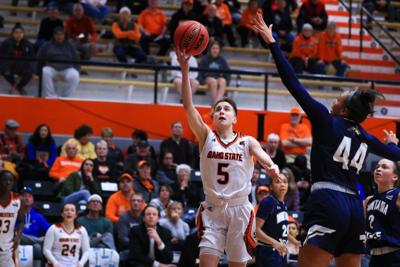 By Andrew Houghton ahoughton@journalnet.com
POCATELLO — Once the Montana State Bobcats got going, there was no stopping them, as the visitors rolled to a 74-55 win over Idaho State at Reed Gym on Thursday night.
The loss snapped a four-game winning streak for ISU, which was down 25 points at multiple times in the second half. A late 8-2 run to close the game prevented it from being the Bengals' biggest loss of the season. Instead, it merely matched ISU's 85-66 defeat at Duke on Nov. 21.
"We really played out of character tonight, for us," ISU head coach Seton Sobolewski said. "Defensively, we weren't very good. Offensively, we had no chemistry. When we did get good shots, we missed them. We missed layups, we missed open outside shots. … I think a big part of what was going on tonight was, we wanted to win really bad, so we played a little bit out of character."