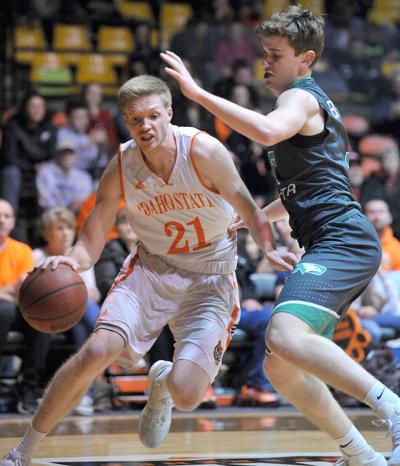 By Madison Guernsey mguernsey@journalnet.com
The Idaho State men's basketball team was picked to finish eighth in the Big Sky Conference's preseason coaches and media polls, released Thursday.
ISU finished seventh in the regular-season standings last season and returns 63.8 of its scoring. Jared Stutzman and Brandon Boyd are among the key returners, while Novak Topalovic (transfer) and Geno Luzcando (graduation) are the biggest departures.
Boyd was named last year's top reserve in the Big Sky after averaging 14.9 points per game and coming off the bench in 17 of 29 games. Boyd also earned honorable mention all-conference honors a season ago.
Stutzman was a third-team all-Big Sky player last season. He tied Boyd for the team lead in scoring average and led the conference in 3-point shooting at 52 percent.