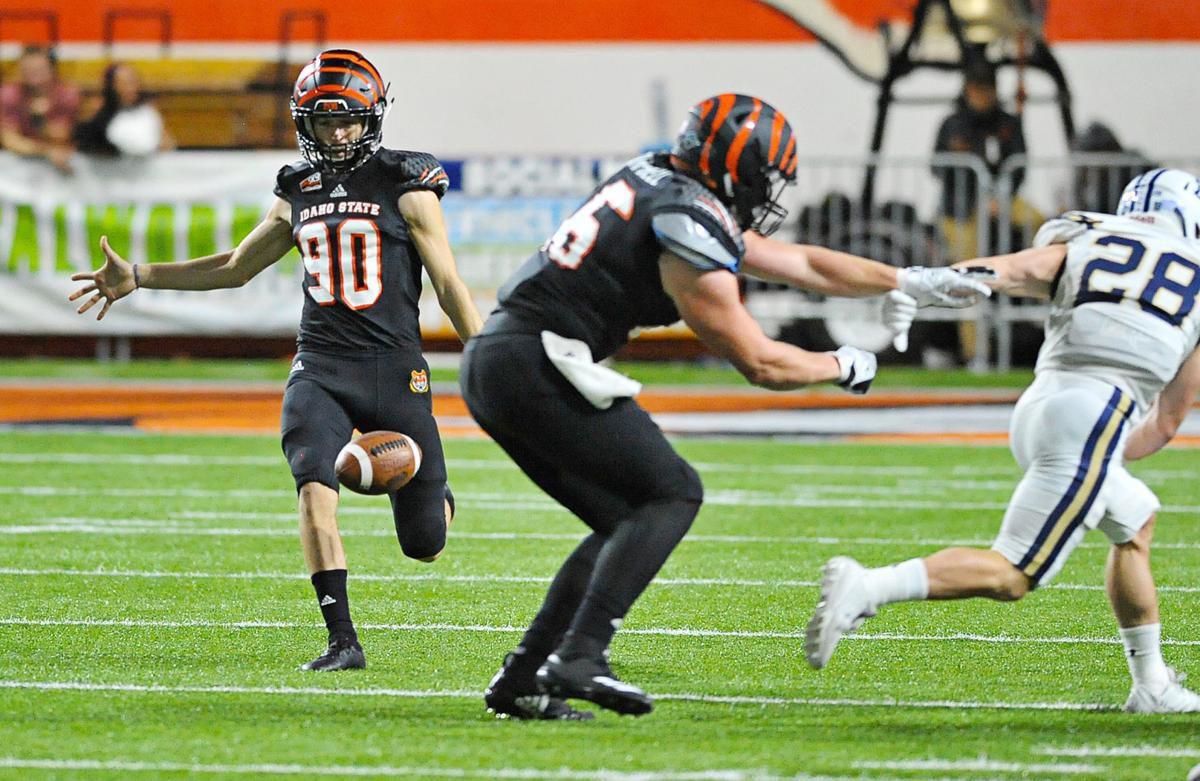 By Madison Guernsey mguernsey@journalnet.com
POCATELLO — Idaho State head football coach Rob Phenicie draws much of his inspiration from friend and colleague Bobby Hauck, head football coach at the University of Montana.
The most unique piece may be Hauck's love for special teams.
Phenicie and the Bengals held a special-teams only practice Tuesday at the ICCU Practice Field — something ISU has done once each spring and each fall since Phenicie was hired in 2017.
The team touches on special teams every practice, but Tuesday's session and ones like it give extended attention to the most-overlooked part of the game.